For Immediate Release
Contact: Berena Peña
760-966-6090
bpena@soilretention.com
(June 6, 2012 – CARLSBAD, CA) – Nick Jansson, Vice President, accepted the 2012 Advertising Excellence Award from Architectural Record at the AIA National Convention and Expo in Washington D.C. in May 2012.
Architectural Record's Advertising Excellence Awards recognize the most effective ads in the building and design marketplace, and the companies and agencies that produce them.
A jury of 10 distinguished Architects selected Soil Retention's single page ad from hundreds of advertisers.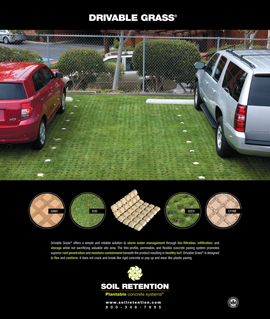 For further information and details about Soil Retention's Plantable concrete systems®, please visit our web site at soilretention.com or contact us at 800-346-7995.
# # #